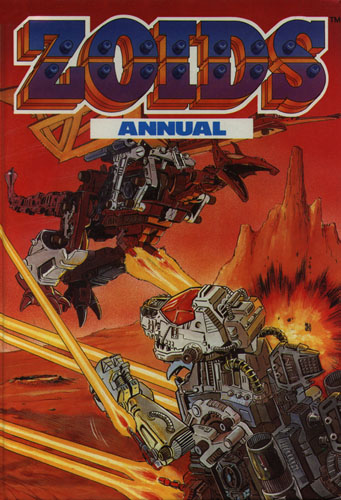 Hasbro Zoids
Zoids enjoyed a renaissance of sorts from 2001 - 2004 when Hasbro repackaged many of the Japanese models that had never been released before in the US. The color schemes differed (again) from their Techno Zoids counterparts and usually kept their original Japanese names.
Zoids Z-Builders
Z-Builders were also released via Hasbro in the US. These were "Blox" style Zoids that weren't mechanized in any way, but rather had modular spines that various Zoids accessories could be attached to. These modular kits could also be combined with other Z-Builder kits to create larger and more complex models.
OTHER ZOIDS
European Zoids
When Zoids were first marketed in the UK, they had their own comic book series. There were also more model types available in England, France, and Germany than there ever were in the US.
Zoids 2
Zoids were re-released in European markets during the 1990's. The new color schemes were more varied (some better, some worse) than the old ones, but at least they got to keep their original names (more or less).
Techno Zoids
The US equivelant of Zoids 2. The quality of the color schemes were just as haphazard and the names of the older models were changed yet again (and not for the better).
Zelve Zoids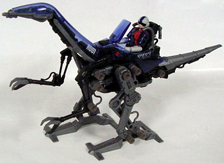 These Zoid models are manufactured to a smaller scale ratio so that the pilots are a more reasonable size (instead of the dinky little gold and silver pilots that come with other Zoid models).
Japanese Zoids (Zoido)
Zoids are called Zoido in Japan and are the brainchild of the Takara Tomy toy company. Zoids recently celebrated their 30th anniversary, and Tomy is still marketing new models and remarketing old ones.