Mr. Hook's Comicon Reunion 2004:

Legoland of the Lost Part 2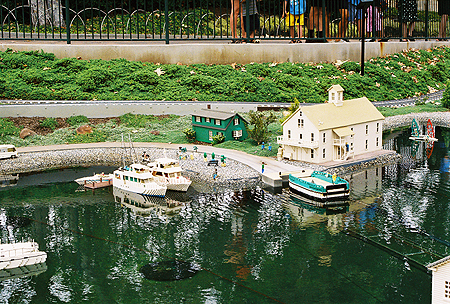 The ferry at the dock will wait to take trucks across to the other side.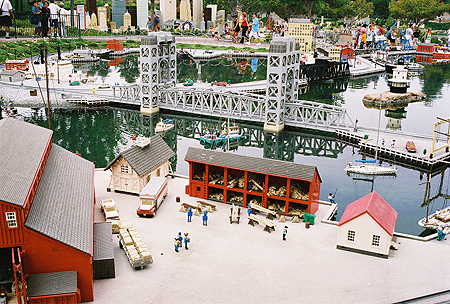 I'm a lumberjack and I'm OK...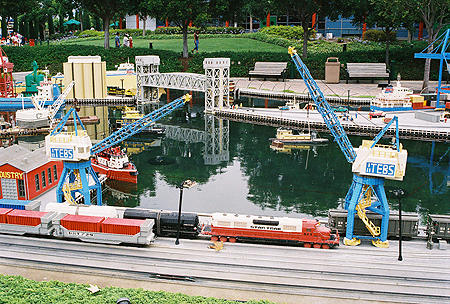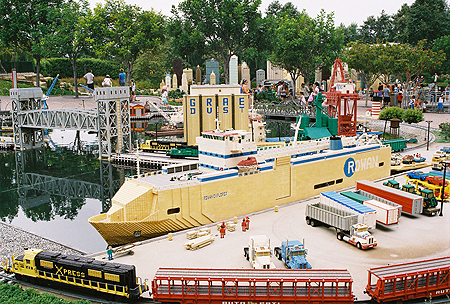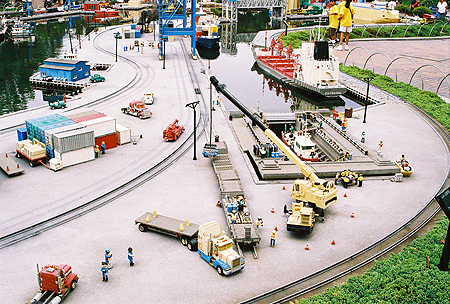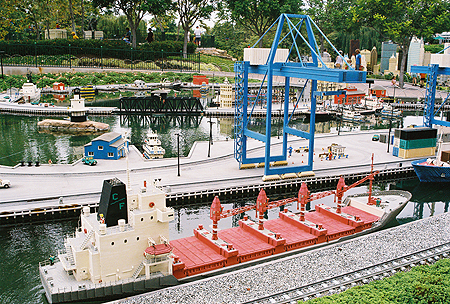 Here you can see one of the underwater pulleys
which pull the boats around in pre-determined patterns.
The bright spots in the water are
nickels and pennies and dimes (oh, my!).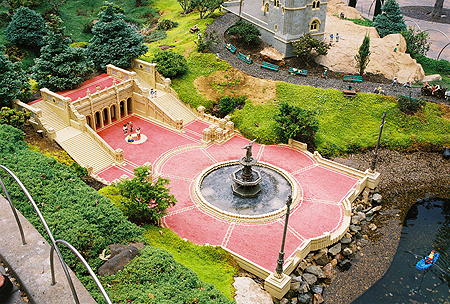 A fully functional fountain.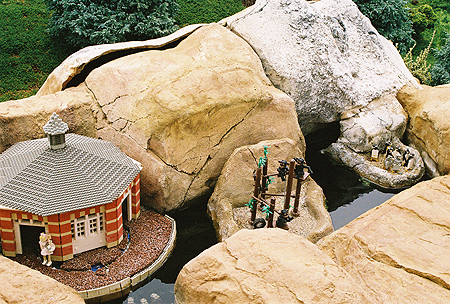 A monkey island in the middle, and on the far right, penguins.